Technovision is conducted in HIMT College, Kalpakkam every year at National level. This year the national level annual technical symposium was taken to the next level by associating with IME(I) Chennai branch. The event was conducted on 4th and 5th Oct 2019 at HIMT college campus in Vengambakkam, near Kalpakkam, Chennai.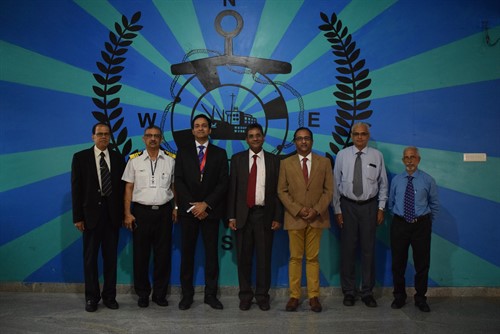 The theme of the symposium was
Ocean pollution and cleaning methods
Autonomous ships and influence of IT in shipping industry
Cyber security
Alternate fuels
Marine industry catering the shore/land needs
The events were categorised into:
TECHNICAL PAPER PRESENTATION
TECHNOBATE (DEBATE)
MARINE QUIZ
SEAMANSHIP/NAUTICAL SKILLS (Officer on watch, Morscue, Run-Mari-Run)
WORKSHOP SKILLS (Welding and Assembly of marine parts)
MARINE HUNT (TREASURE HUNT)
All the marine colleges were invited and total 13 colleges (including HIMT College) participated including 6 colleges from other states, spanning across India. Total 125 students participated out of which 5 girl cadets from various colleges.
ANGLO EASTERN MARITIME ACADEMY
EURO TECH MARITIME ACADEMY
GKM College of Engineering & Technology
HIMT COLLEGE
WORKSHOP SKILLS (Welding and Assembly of marine parts)
INDIAN MARITIME UNIVERSITY
MARITIME FOUNDATION
SAMUNDRA INSTITUTE OF MARITIME STUDIES
SRIRAM INSTITUTE OF MARINE STUDIES
THE GREAT EASTERN INSTITUTE OF MARITIME TRAINING
TOLANI MARITIME INSTITUTE
SOUTHERN ACADEMY OF MARITIME STUDIES
SRI VENKATESWARA COLLEGE OF ENGINEERING
VELS UNIVERSITY (SCHOOL OF MARITIME STUDIES)
Mr. P.K. Anil Kumar, Chairman, IME(I) Chennai inaugurated the Marine Technovision 2019 on 4th Oct 2019. The CEO & MD Mr. Sanjeev Vakil welcomed the chief guest.
The Chief Guest being a senior surveyor in Lloyd's Register of Shipping, delivered a speech on IMO latest regulations and Autonomous ships and various requirements and developments happening in the industry. He also insisted upon the Women participation at Sea as promoted by IMO.
The event started with Technical paper presentation. The panel of Judges consisting of senior members from IME(I) Mr. Mani Lakshmanan, Mr. Srinivasan Ragu and from CMMI Capt. Ramakrishna adjudged the students from various colleges and interacted with them. The Cadets from Great Eastern were declared as winners for their innovative approach on Hull coating , improvised from Shark skin. Mr. Suresh Shenoy from V ships, representing IME(I) Chennai branch also graced the occasion. Mementos were presented to guests by CEO.
Mr. Srinivasan Parthasarathy, Senior member of IME(I) inaugurated the second day event as Chief Guest.
Chief guest along with Guest of honours Lakshmanan and Capt. Bhatia from CMMI consented to be the panel of Judges for the day's main event Technobate.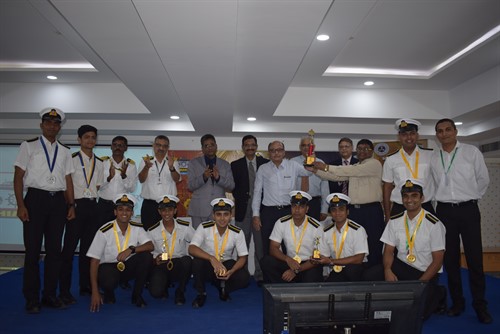 Great Eastern Institute of Maritime Studies were declared as overall champions. The grand event closed with Vote of thanks by Convener Mr. Muthukumar, faculty, HIMT college.