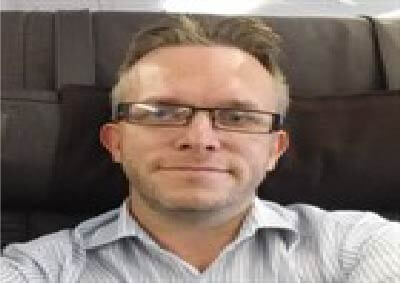 Brede Juvik Olsen, Project Engineer with Kongsberg Digital (KDI), Norway, has over 20 years of varied experience in the running, maintenance, installation and troubleshooting of advanced automation equipment and simulators, having worked for Kragerø Elektriske AS and Royal Caribbean Cruise Lines prior to joining Kongsberg Digital as a Commissioning Engineer in 1999.
In a brief interview for MER, Mr. Olsen, spoke to Ms Rashmi Tiwari, Sub Editor, MER about the simulator at IME(I) and his overall experience during the installation of the simulator at IMEI House, Nerul, Navi Mumbai. A transcript of the interview is reproduced below.
Q. From an overall perspective, please brief us as to how this simulator can help build and hone the competence of sea going engineers?
A. First and foremost a simulator provides an engineer, especially fresh engineers, the much needed familiarity with the shipboard environment. With a simulator, besides a hands on experience in the overall operation of the main engine, various shipboard systems and subsystems, the trainee can, through crisis management exercises, experience simulations of real life emergencies and how these can be handled — via ECR consoles or the Local Operating Station(LOS) in the "Engine Room".
For example, a fire, in say the purifier room or on the cylinder head platform, can be simulated , with the trainee being tasked to take appropriate actions to put off the fire.
This installation can thus play a vital role in ensuring safety on board. Understanding processes is crucial for engineers to achieve optimum engine control in day-to-day operations and for handling emergencies and abnormal situations that might occur on board
A 3D walkthrough and X box Control enables the student to ' walk around' the ER, open doors, enter spaces and operate specific controls, open / shut valves & push buttons on a local panel to stop and start equipment.
It is a well-known fact that the majority of marine accidents at sea can be attributed to human error or unfamiliarity with the operation of shipboard equipment. This is where a simulator training helps in mitigating and avoiding errors on board.
Simulators can be used ( by the Instructors) to build student exercises that incorporate malfunctions which the student would be required to identify and set right.
Simulator training thus reduces the risk of human error in the operation and maintenance of marine equipment. It will help the engineers to recognise risks and be aware of specific points of attention in the operation of shipboard machinery and subsystems.
The FMER Simulator at IME(I) simulates the latest L-11, MAN 6570 ME Engine for a Suezmax Crude Carrier.
Q. How long have you been installing and commissioning simulators and how many simulators have you installed worldwide, as we speak ?
A. I have been doing this work for the past 15 years and my best guess would be 60-70 simulators, globally, up until now.
Q. Tell us something that is unique about this simulator.
A. The unique thing about this simulator is that this simulator runs simulations for the latest, camless, L-11, MAN 6570 ME engine.
To meet the present and future training needs in the maritime industry, Kongsberg has developed this model. This is a highly realistic training tool which has been developed based on actual ship specifications and performance data, making simulations as realistic as possible.
Secondly, it is a cost-effective solution to fit every requirement and budget. It can be configured from a PC desktop to an operational full mission engine room simulator using custom panels and ship equipment. It has been designed to enhance the quality of simulation training by providing complete, intuitive and user-friendly control of student exercises. In addition, this gives a new level of realism, as students can train on (simulations of) identical equipment that they will later operate onboard ships.
Q. How can students benefit from this simulator?
A. The Human Factor is one of the major reasons for incidents and accidents on board. Training of the entire crew both in procedures, communication as well as emergency situations is important and is key to improving knowledge and reducing the risk of human failures.
This simulator will provide students with highly realistic training using objects and equipment that behave and interact as in real life. The students will learn a vast array of skills thanks to the high fidelity realism this engine room simulator system offers.
They can be trained for handling of emergencies and failures, fault diagnosis and tracking, crisis management, restoring the systems to normal operation, factoring in external conditions etc. Overall, this training will assist the trainees not to repeat the errors onboard.
Recordings of exercises can be rerun during debriefing to learn from.
Q. What were the challenges you faced during installation of this simulator, in this instance, at IME(I)?
A. There were really no challenges with this installation per se. None at all.
Usually, at almost every site there is always something missing, something broken, something not in place. But, this site was perfect. There's nothing that could be termed as a challenge here. Overall, a good experience for me. I appreciate the invaluable support of the management and staff of IME(I).
Q. Have you had any previous experience working in India ? Have you installed simulators at other sites in India as well?
A. I have been to India, once previously, to install a simulator at Chennai some 10 years ago. But that was an old type of simulator with push buttons. There were no touch screen technology then. So, this is my second visit to India, for the IME(I) project , and I am really happy that this is next-gen simulator has been installed here.