56th National Maritime Week -2019. " 100 years since SS Loyalty"
[30 March 2019 – 05 April 2019]
The first Indian National Maritime Day was celebrated on 05 April 1964 to mark this day in 1919 when navigation history was created with the " SS Loyalty" setting sail on its maiden voyage, from Mumbai to London.The National Maritime Day is celebrated ever since, on 05th April every year.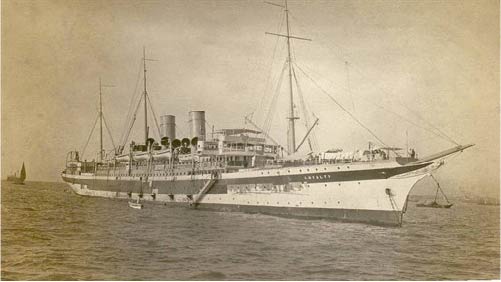 Steam Ship Loyalty, the first ship of The Scindia Steam Navigation Company Ltd , became the first Indian flagged merchant vessel to journey to the United Kingdom at a time when sea routes were controlled by the British.
The SS Loyalty paved the way for the establishment of our national shipping company the Shipping Corporation of India.
This year, as we celebrate the centenary of that red-letter day in the annals of Indian Maritime history and Indian Merchant Shipping, the National Maritime Day Celebrations (Central) Committee invites you and your family and friends to participate in a week-long celebration.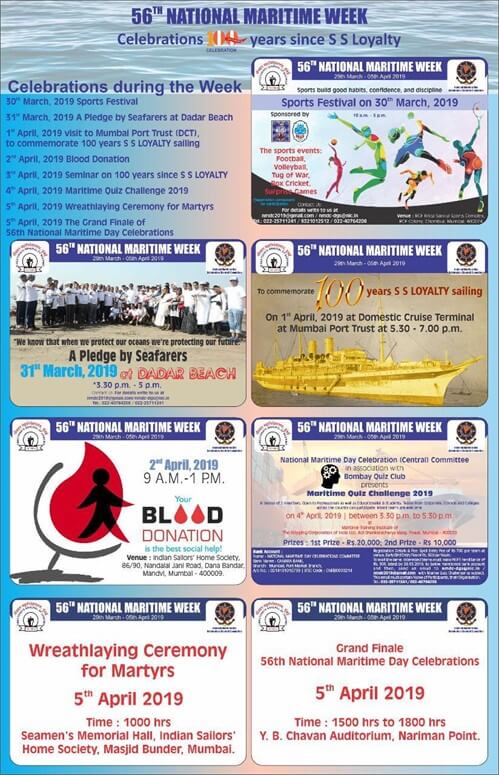 The main function will be held on 05 April 2019 at the YB Chavan Auditorium, Nariman Point, Mumbai, on 05 April 2019 during which time various awards will be conferred upon distinguished personalities, from the Indian shipping industry for their outstanding contributions to the sector.