A seventy five minutes Seminar on 'Corrosion Mitigation on Aging Ships' was conducted by the Institute of Marine Engineers (India), Chandigarh Chapter, under the chairmanship of Mr. Iqbal Singh, on December 3, 2019.
Forty engineers and deck officers from different marine organizations of Chandigarh attended the event which included Eighteen members of the IME (I) Chandigarh chapter.
Capt. (Dr.) Nitin Agrawal, a serving officer of the Indian Navy, obliged by being the main speaker. He was presented a bouquet by the immediate past Chairman Mr. Ashok Gulati and was introduced to the attendees by Mr. Ajay Gautam.
Capt. Nitin spoke for one hour on the subject; as to how corrosion is developed on ships and how it can be minimized. He spoke about the role of the surveyors in pointing out corrosion areas through their proper checks of the whole vessel including the hidden and difficult areas which normally get neglected.
He stressed on the role of the ship staff in maintaining the vessel in a corrosion free state by proper observation, reporting, maintenance and repairs.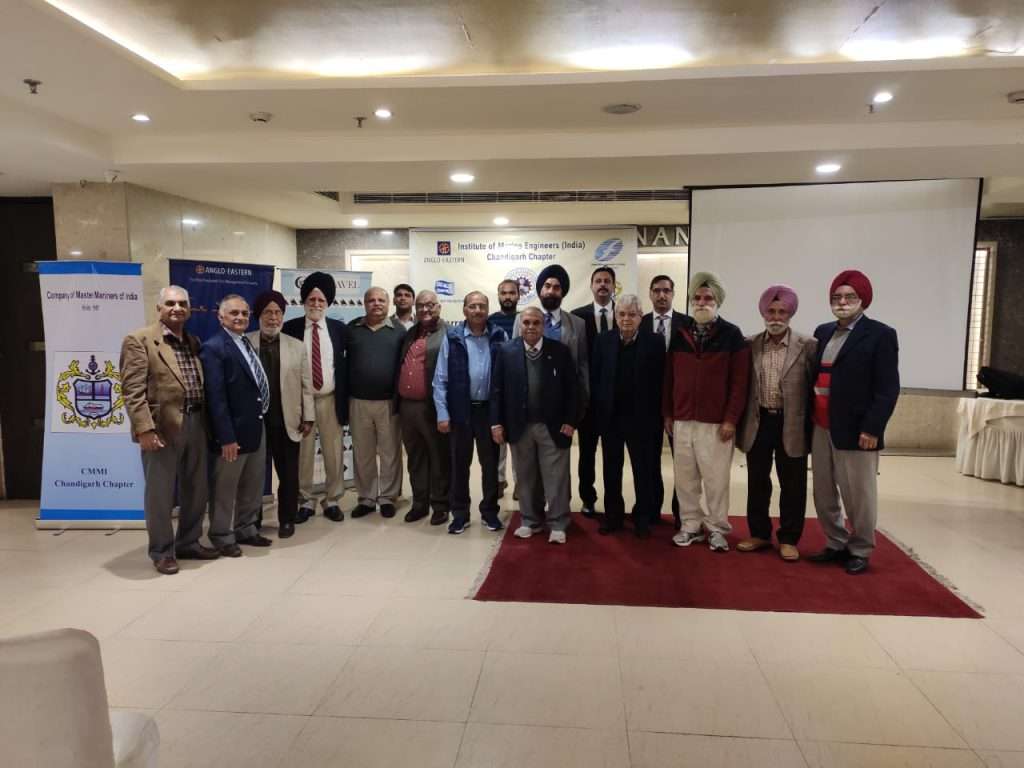 Every officer present on the occasion maintained a pin drop silence and listened to Capt. Nitin with full attention. He ended the speech with a big applause from the audience.