Knowledge Sharing Saturday Session 36 was held on 28th December 2019. Mr. V. K. Chandrasekharan (Chandru to his friends) Head Quality & Safety and DPA of the Great Eastern Shipping Company Ltd., introduced the young marine engineers to the process of Ship building and the challenges of new building supervision.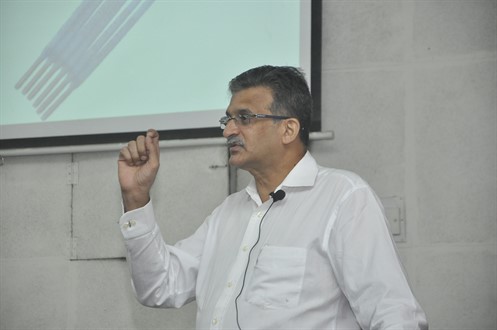 Delving deeply into his rich, vast, varied personal experiences with shipyards worldwide, Mr. Chandrasekharan led the audience through the entire NB process starting with the signing of a contract to the eventual delivery of the vessel.
In a very visual and interactive presentation using photographs he himself had taken during different stages of the NB vessels he had been involved with, Mr. Chandrashekaran, elaborated on the various types of materials used in shipbuilding, the importance of the keel laying date and its definition, fabrication of panels and blocks, the erection of blocks, different ways of launching vessels, outfitting, sea trials and delivery of vessels.
In his words there are few experiences as exhilarating as watching a vessel, you have been involved with as a marine professional , from the design stage, finally take form and shape and cast off to sail out on her maiden voyage.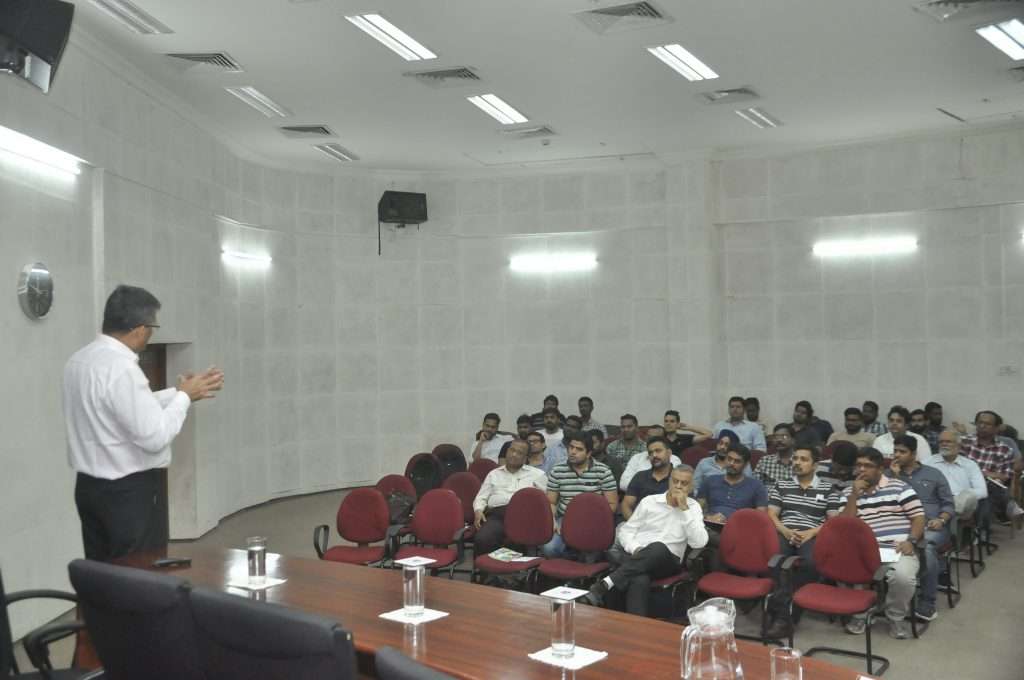 On behalf of IMEI we thank Mr. Chandrasekharan for creating an awareness among our student members about the process of shipbuilding and the career opportunities in shipyards and NB supervision.